Groundnuts, also known as peanuts, are a versatile and nutritious food that can be enjoyed in a number of ways. But do you know they are also packed with dozens of benefits for your health?
In this article, we will introduce you to some instant Groundnuts recipes that you should try. Whether you're a seasoned groundnut lover or are just curious to know more about them, these delicious Groundnuts Recipes will add a pinch of health to your meals. So, with no more ado, let's dive right in!
Sadhguru on Groundnuts
The yogic super-food, groundnut, is a complete diet in itself. It is enriched with all the health benefits that you need. Let's find out what Sadhguru thinks about Groundnuts.
Do you know that soaked groundnuts are an excellent source of energy? Soaking about a handful of groundnuts for 6-8 hours and consuming them for breakfast could be highly nutritious and energizing.
Best Groundnuts Recipes
Are you also a die hard fan of groundnuts and just can't stop munching on them? Then, we're sure you'd love to try some simple yet delicious peanuts recipes. Let's have a look at the best Groundnuts Recipes.
Banana and Groundnuts – both are instant energy foods. So, why not pair them and enjoy a power-packed energy drink? The Banana Groundnut Shake is a healthy breakfast recipe found in Sadhguru's book 'A Taste of Well Being'.
Ingredients Required
1 medium cup peanuts (soaked overnight)
4 Ripe bananas
Coconut Milk
Cardamom Powder
STEPS TO PREPARE
Peel and cut bananas into small pieces.
Add the banana pieces, peanuts, coconut milk, and cardamom powder into the blender.
Blend until the texture of the paste turns smooth.
Pour it into a glass and add 1-2 tbsp of honey as per taste.
Are you fond of munching on salads with your meals? Well, here's a super healthy and tasty groundnut salad that takes only 2 minutes to prepare!
Ingredients Required
3 sliced bananas
Roasted peanuts
Freshly grated coconut (small bowl)
Honey
STEPS TO PREPARE
Mix banana slices, peanuts and coconut in a bowl.
Add honey as per taste and mix well.
Serve and enjoy!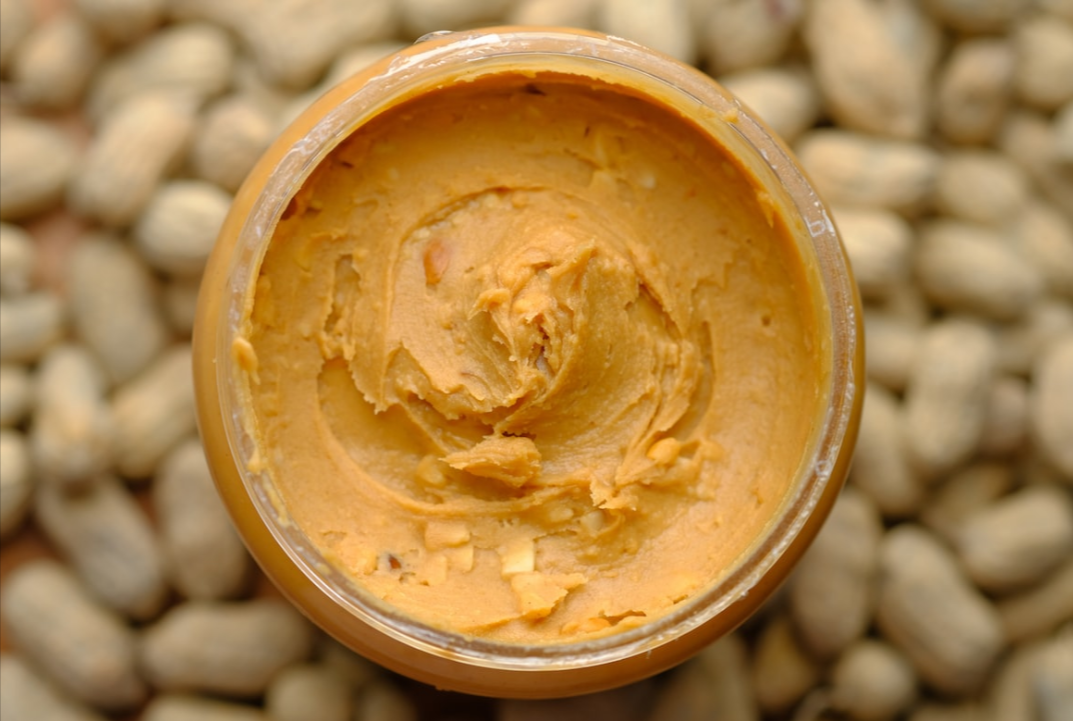 Peanut butter is one of the healthiest and most satisfying snacks out there! You can have them with your sandwiches, smoothies, dry fruits, and what not. Here's an easy recipe to prepare peanut butter at home.
Ingredients Required
STEPS TO PREPARE
Roast peanuts and grind them in a blender for 2-3 minutes.
Add honey to the mixture according to taste.
Keep blending till the mixture turns into a smooth paste.
Your peanut butter is ready to savour!
Sanjeevini Peanut Butter Burfi
We all love Indian sweets, right? So, here's a Diwali special groundnuts recipe for you! This Sanjeevini Peanut Butter Burfi is prepared without using milk or sugar. Yet, is is extremely delicious and delights the taste buds. Let's look at how it's prepared.
Ingredients Required
¼ cup Peanut Butter
4 tbsp Sanjeevini Health Mix
2 tbsp Coconut Oil
2 tbsp Honey
¼ tsp Vanilla essence
¼ tsp Salt
4 tbsp Water
STEPS TO PREPARE
Mix the Sanjeevini Health Drink Mix with water to prepare Sanjeevini paste.
Cook the paste on low heat for about 3 minutes.
Keep on stirring the paste to avoid formation of lumps.
Keep it aside and let the paste cool.
Now, mix all the other ingredients together in a bowl and stir well.
Grease a plate or baking sheet and pour the mixture over it.
Place the container in the freezer for about 1 hour and and allow it to set.
Remove the container from the freezer and cut into squares or diamond shapes with a sharp knife.
Store the burfis in the freezer until they are ready to eat.
Summary
Groundnuts are loaded with lots of nutrients to keep you healthy and fit. We hope this article gave you some quick and delicious recipe ideas to integrate groundnuts into your everyday meals.
Do you like groundnuts? What's your favourite way to eat groundnuts? Which of the recipes discussed above are you going to try? Do let us know in the comments section below. Happy eating!